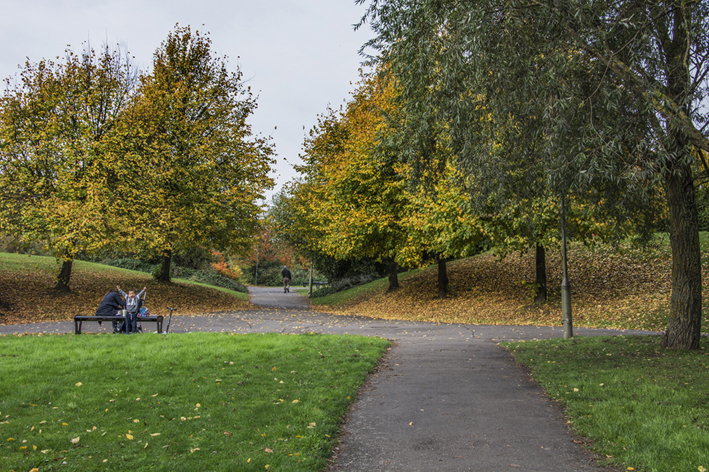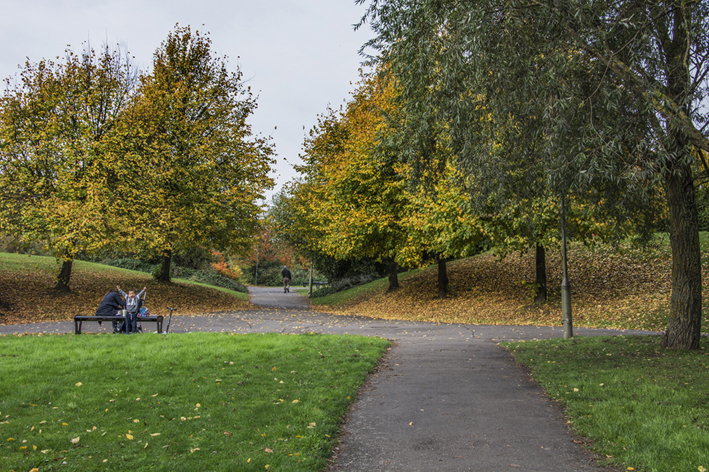 Gordana Johnson tells us about a breathing space she discovered by accident recently.
On Thursday 27th October, as soon as the sun rays poked through the clouds I found an excuse to grab my new camera and dash out to a place discovered by accident a few weeks earlier; the place where my old camera died for no reason. Secret Park behind Friern Barnet Retail Park ( N11 )  runs along the North Circular at the place where Tudor route led to the north. Bounds Green Brook emerges there.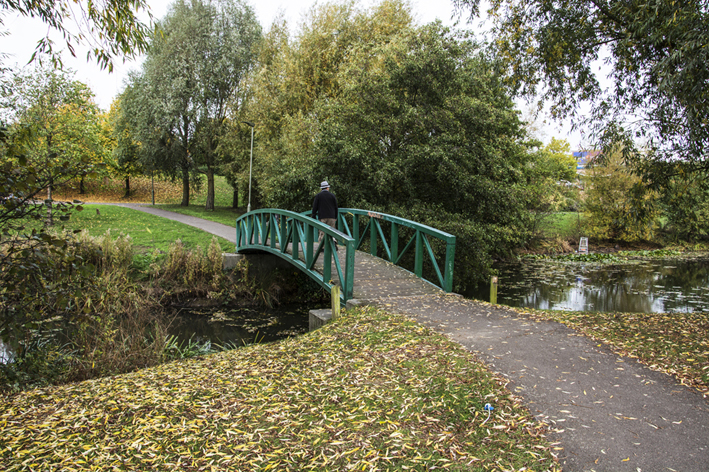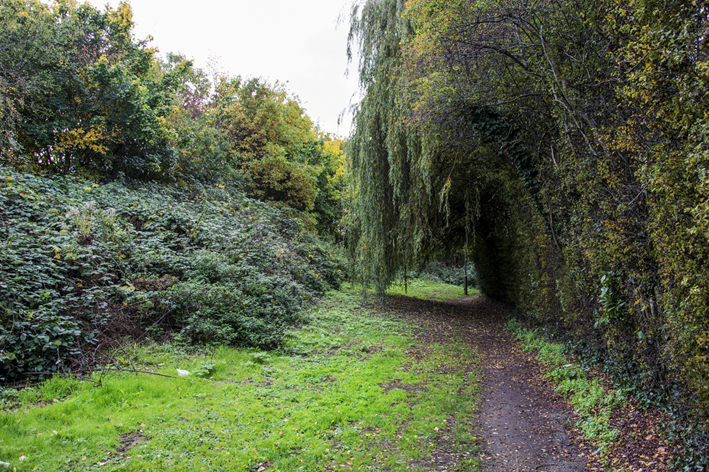 Now, a few weeks later, the site was spectacular with rusty colours taking over green.  The singing of birds helped me to be less aware of the deafening thunder of never ending traffic. Even crows blended harmoniously with the birds' orchestra.  I examined the autumn fruits – I didn't know the names of most of them.  Some ladybirds were not in a hurry to hibernate, a sign the weather was still warm.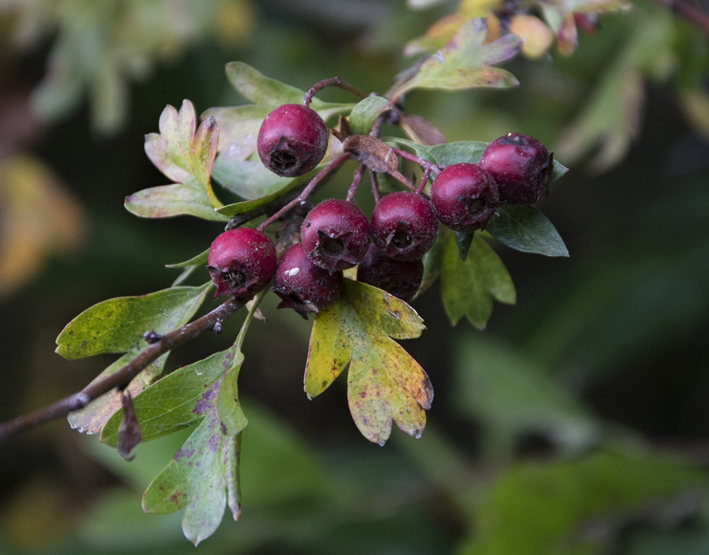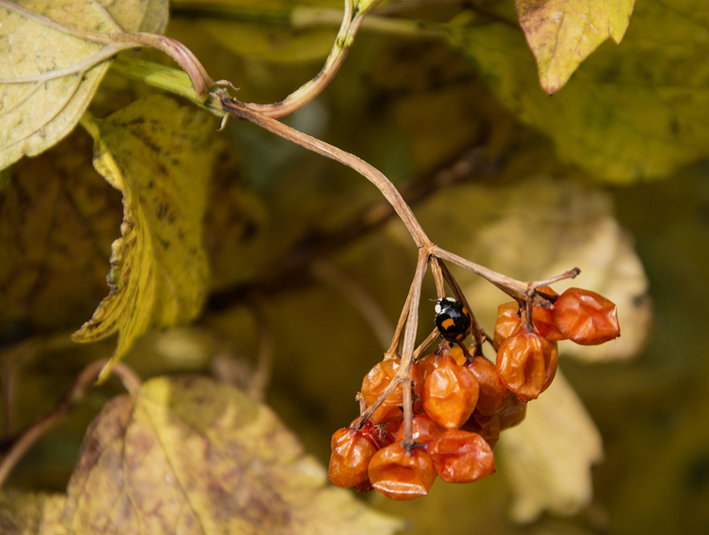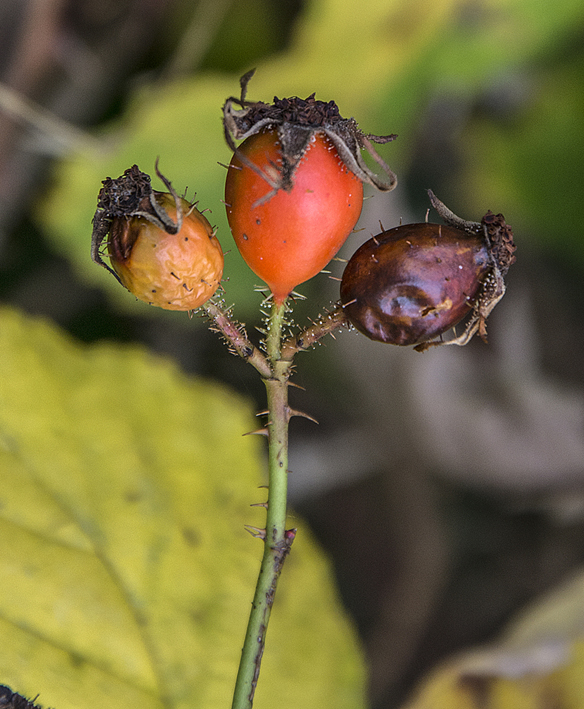 The Alexandra TV Tower seen in the distance reminded me that my home was somewhere in the middle from the spot I was standing on.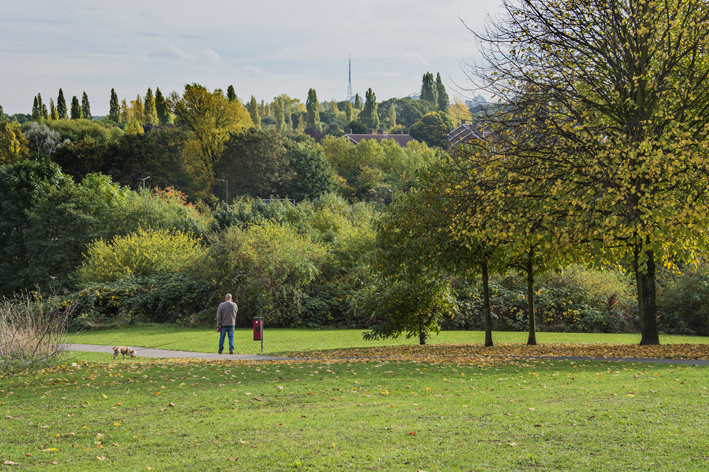 All photos (c) Gordana Johnson
If there's a breathing space you'd like to tell us about, please send a few words and pictures to greenlondon@rps.org and we'll feature it on the blog.