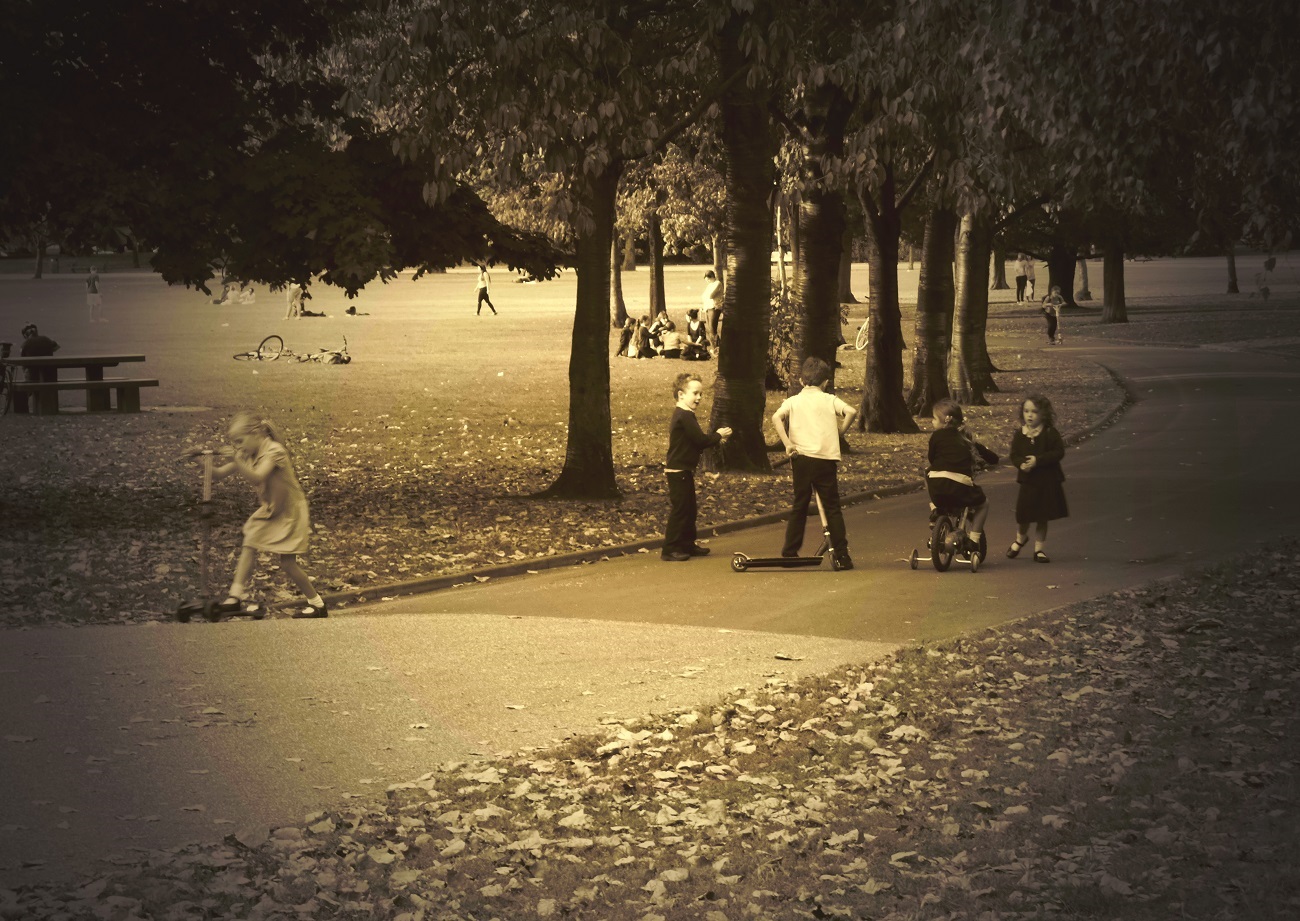 21st Century Victoria Park (c) Beverley Poynter
Today's picture of the week was chosen by Spyros Gennatas and is "21st Century Victoria Park" by Beverley Poynter.
Spyros says "I am a big fan of such moments when people are not posing for a picture to be taken. Despite the altered colours this image certainly has an autumn feel to it and makes me want to look at it for longer. Well done!" Congratulations, Beverley.
This is our fourteenth photo of the week. "Play tag". The person whose photo is chosen each week should then select next week's image. Send your choice to greenlondon@rps.org with some brief notes as to why you chose it and we'll then post here. The only rule is that you can't 'tag back' – i.e. you can't pick a photo by the person who picked yours. Hope we can keep the fun going.
So it's over to you, Beverley.   Please pick an image between 16th and 22nd October, for posting on Sunday, the 23rd October.