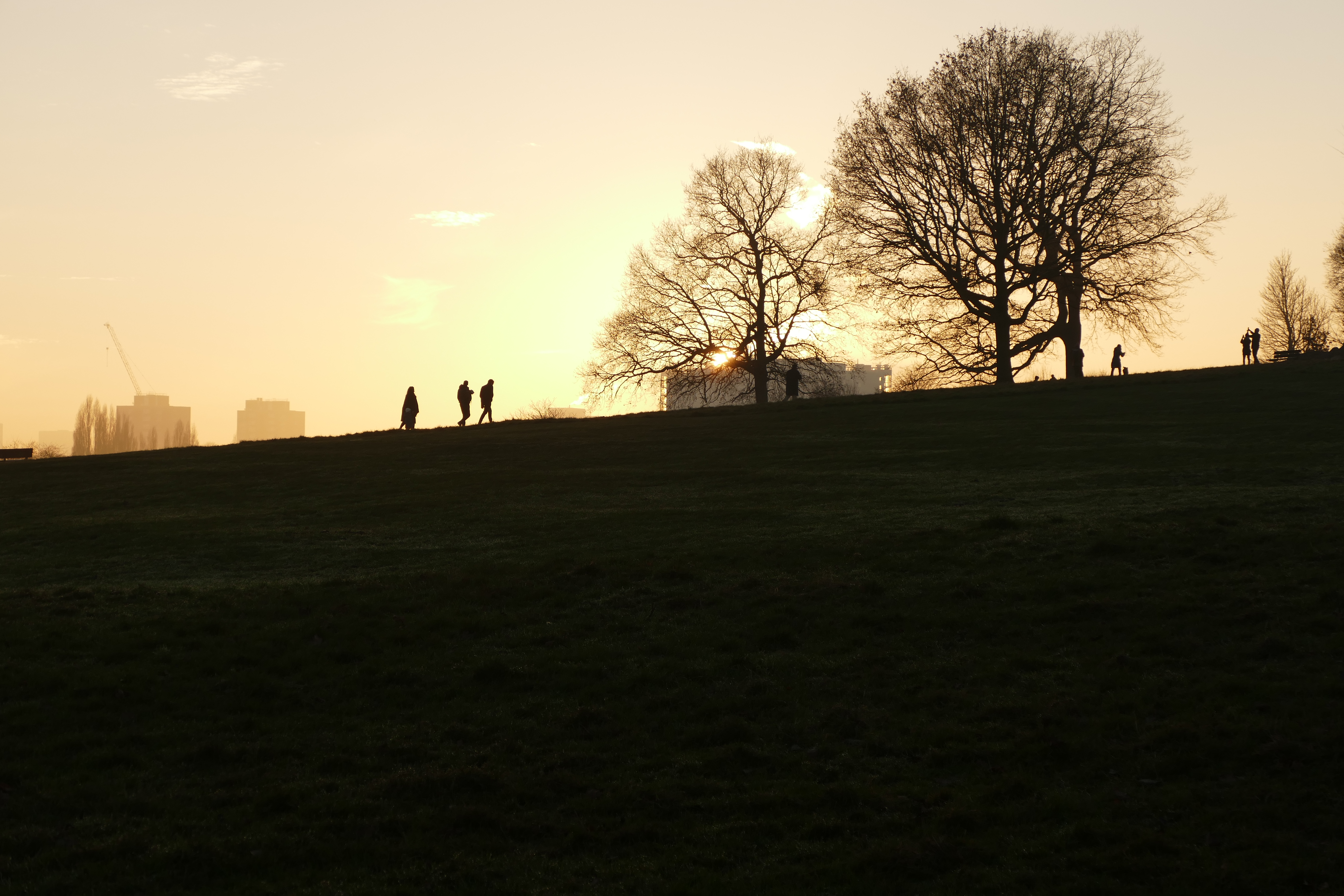 Winter Walkers (c) Paul De Zylva
Our first picture of the week for 2017 was chosen by Anila Hussain and is "Winter Walkers" by Paul De Zylva.
Anila says "I pick this one. It's a reminder that although it's cold and winter we have had some amazing sunsets and sunrises. The silhouettes and the bare trees are great with the distant structures of the city in the far distance – winner for me " Congratulations, Paul!
This is our twenty-fourth photo of the week. "Play tag". The person whose photo is chosen each week should then select next week's image. Send your choice to greenlondon@rps.org with some brief notes as to why you chose it and we'll then post here. The only rule is that you can't 'tag back' – i.e. you can't pick a photo by the person who picked yours. Hope we can keep the fun going.
So it's over to you, Paul.   Please pick an image between 1st and 7th January for posting on Sunday, the 8th January.