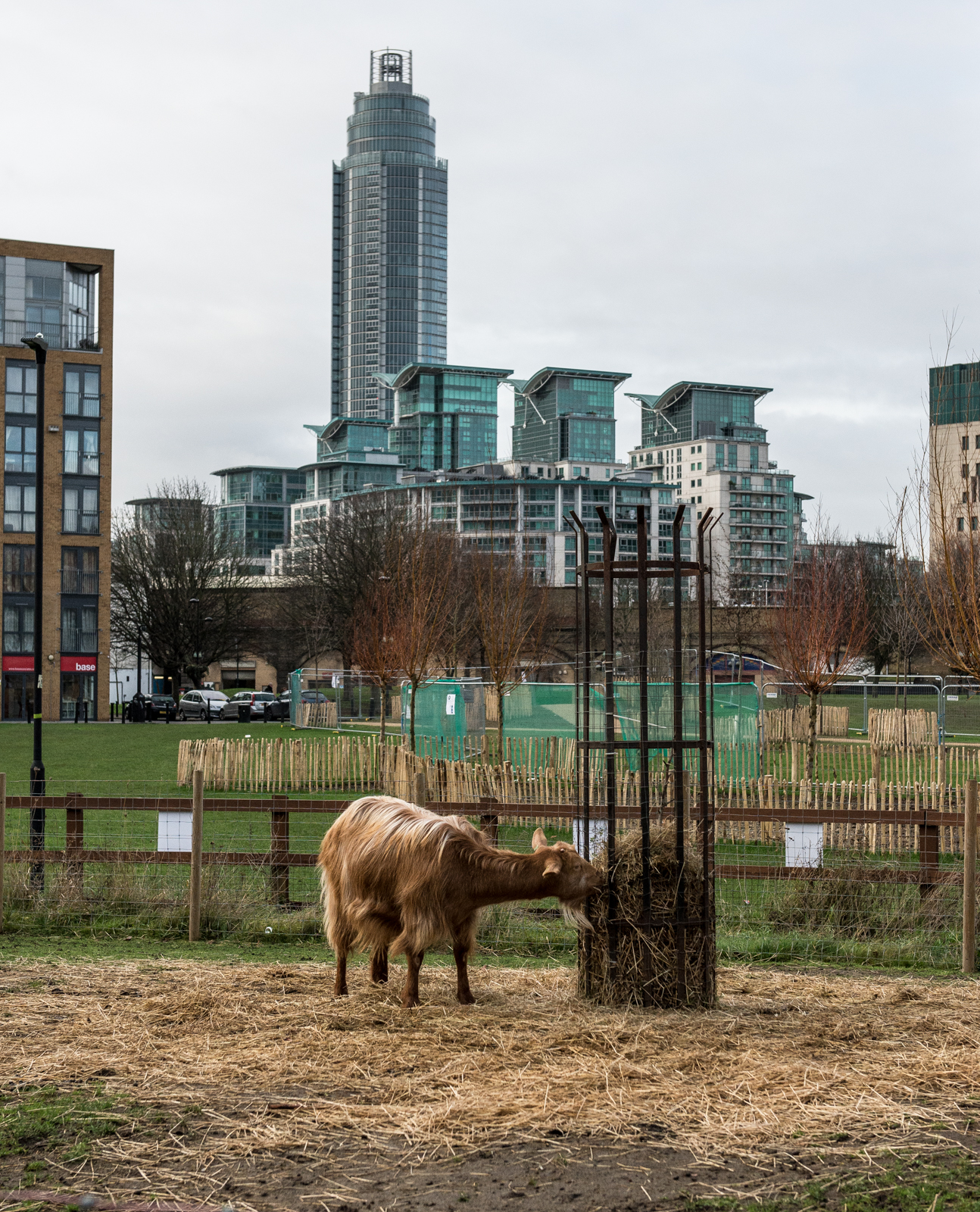 Farm View (c) David Pollard
Today's picture of the week was chosen by Gareth Davies and is "Farm View" by David Pollard .
Gareth says "I chose David Pollard's 'Farm view' as I really like the juxtaposition of the farm against the clinical modern buildings in the background, particularly the way that the shapes of the tower and the feeder which the goat's eating from mirror each other. " Congratulations,David!
This is our twenty-sixth photo of the week. "Play tag". The person whose photo is chosen each week should then select next week's image. Send your choice to greenlondon@rps.org with some brief notes as to why you chose it and we'll then post here. The only rule is that you can't 'tag back' – i.e. you can't pick a photo by the person who picked yours. Hope we can keep the fun going.
So it's over to you, David.   Please pick an image between 15th and 21st January for posting on Sunday, the 22nd January.