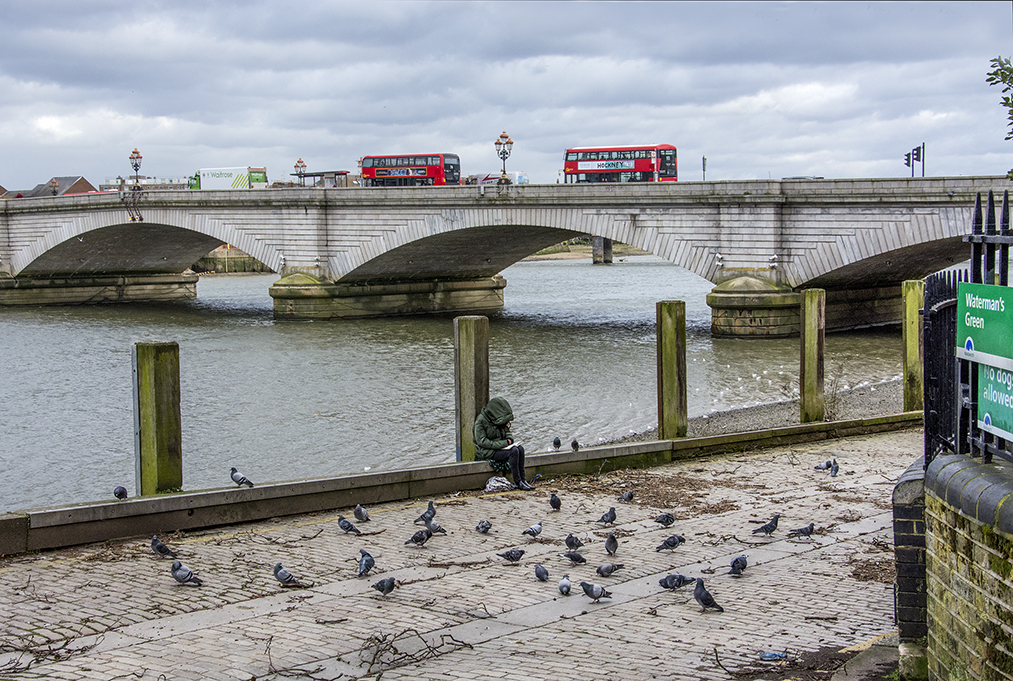 Avid Reader (c) Gordana Johnson
This week's picture of the week is 'Avid Reader' by Gordana Johnson selected by Beverley Poynter.

Beverley says "An excellent capture of London, and someone taking some time out. This image paints a great picture of London, the pigeons surrounding the reader, but neither disturbed by the other. The buses passing over the bridge, the signs to the right of the image, the broken twigs, and all on a cloudy day. When I look into this image I can almost feel the atmosphere as if I am actually there. A moment caught in time. Well done Gordana!"
This is our thirty-first photo of the week. "Play tag". The person whose photo is chosen each week should then select next week's image. Send your choice to greenlondon@rps.org with some brief notes as to why you chose it and we'll then post here. The only rule is that you can't 'tag back' – i.e. you can't pick a photo by the person who picked yours. Hope we can keep the fun going.
So it's over to you, Gordana.   Please pick an image between 4th and 11th March for posting on Sunday, the 12th March.